Occupational Health & Safety Standard
ISO 45001 is the new ISO standard for occupational health and safety (OH&S). It has become one of the most eagerly awaited standards in the world, and is set to drastically improve levels of workplace safety. It aims to provide a safe and healthy workplace for employees and visitors.
Why is Health & Safety important
According to 2017 calculations by the International Labour Organization (ILO), 2.78 million fatal accidents and some 374 million non-fatal work-related injuries and illnesses each year.This paints a sober picture of the modern workplace – one where workers can suffer serious consequences as a result of simply "doing their job".
Improve productivity through improved safety
Whether you are an employee, a manager or a business owner, you share a common goal – you don't want anyone to get hurt on the job. Improved productivity stems from ensuring people operate in workplaces that provide transparency and build trust throughout their operation and supply chain. In addition, responsible practices are becoming increasingly important to brands and reputations.
Major differences between OHSAS 18001 and ISO 45001
1. ISO 45001 is process-based – OHSAS 18001 is procedure-based
2. ISO 45001 is dynamic in all clauses – OHSAS 18001 is not
3. ISO 45001 considers both risk and opportunities – OHSAS 18001 deals exclusively with risk
4. ISO 45001 includes the views of interested parties – OHSAS 18001 does not
Benefits
The benefits of ISO 45001 are endless when implemented correctly. While the standard requires that OH&S risks be addressed and controlled, it also takes a risk-based approach to the OH&S management system itself, to ensure that it is effective and that it is being continually improved to meet an organization's ever-changing "context". Moreover, it ensures compliance with current legislation worldwide. All these measures combined can establish an organization's reputation as a "safe place to work", bringing a host of corollary benefits, from reducing insurance costs to improving employee morale – all while continuing to meet your strategic targets.
Swiss Advantage Systems (Pvt) Ltd is an ISO 9001 Consultant company in Sri Lanka. Having commenced business in the year 2001 we have successfully carried out assignments for over 200 companies.
Our diverse range of clients include : Airlines, Banks,  Logistics, Education, Services, manufacturing, Engineering and a host of other sectors.
We are commonly known as  :
ISO 9001 consultants in Sri Lanka
ISO 14001 consultants in Sri Lanka
ISO 22000 consultants in Sri Lanka
We employ a team of professionally qualified personnel with experience in manufacturing and service sectors. All our employees are continually trained nationally and internationally to ensure that the products and services delivered by us meet with international standards.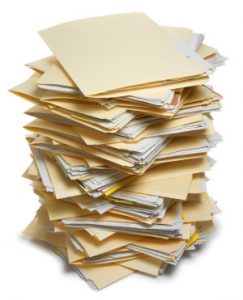 Here are 3 tips to consider when transiting your 9001 QMS to the new ISO 9001 : 2015.
Reduce the volume of Documentation in ISO 9001:2015
One of the key improvements in the ISO 9001:2015 is that a Quality Manual is not mandatory. Did you know you can now reduce your ISO related documents by 70% ?
Top Management Engagement :
The new ISO 9001: 2015 requires greater participation of the Top Management. So make your QMS visible to them from their lap top or mobile so they too can get engaged.
Employee Engagement :
Make all employees excited to participate in QMS activities by making the QMS visible and easy to contribute with powerful employee engagement tools.
PEx Software by Swiss Advantage Systems is a powerful tool for you to achieve all above requirements when transiting to ISO 9001: 2015.